Come on out and see what we are all about here at our Lexington, SC location on Saturday May 3rd from 11 AM to 2 pm.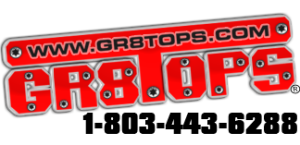 We will also have the following of our products on display:
Safari Cab Hardtop on LJ
SWB TJ with Xtop
Our Trailer Tub with exogate and halftop installed
TJ/LJ Jeep Jackets installed on Jeeps
Our Aluminum Trailer tub project on display with revised goodies on it – available for sale
In addition to having our new products on display and available, it's a great opportunity for us to do some spring cleaning. Come pickup some Jeep items at our spring garage sale. We will digging out lots of factory take-off TJ and LJ parts that we have accumulated. check out various condition factory carpets, speaker pods, seat belts, soft top door surrounds, soft tops, soft top windows and lots of other miscellaneous parts. Come on out and see what you can find!

When you arrive, be sure to register for our free raffle drawing of a Jeep Jacket of your choice for your particular Jeep model.     We will also have free hot dogs, chips and a drink while they last.

If our parking lot is full, please use the Dance Techniques Parking lot on the Laurel Rd as overflow.
OffroadSC.COM will also be onsite with some shirts and hats available for sale.
We are located at
GR8TOPS
404 two notch rd
lexington, SC  29073
Hope to see you here.